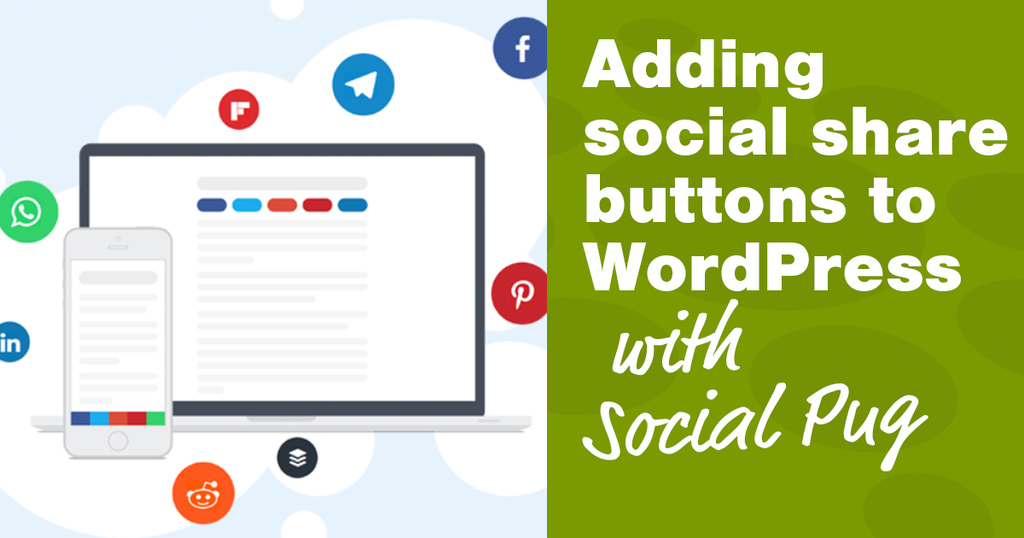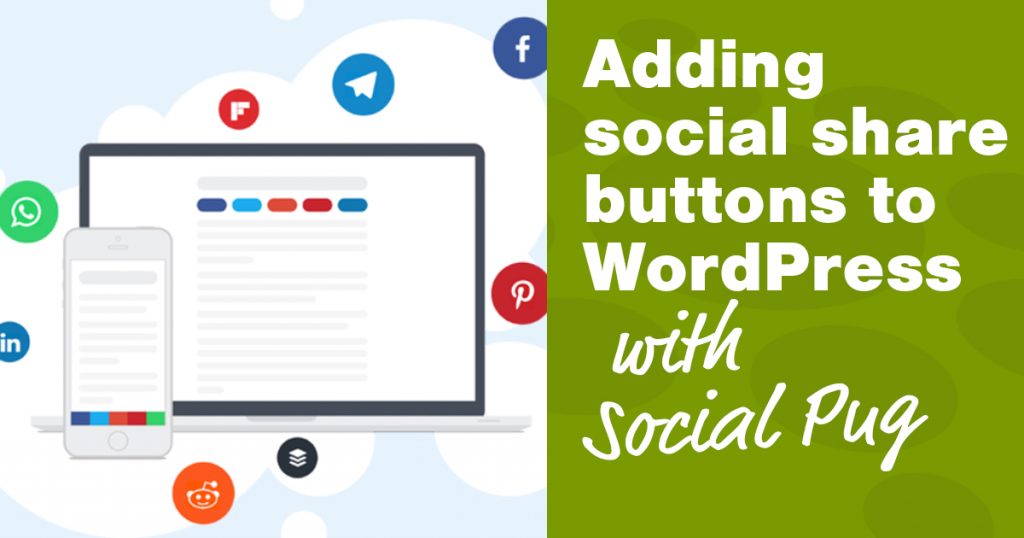 NOTE: Social Pug has been acquired by Mediavine and is now called Grow! We believe this is a positive development and will be following along as future updates are released.
Earlier this year, we began recommending Social Pug. Another popular social sharing plugin experienced a string of critical issues, culminating in a serious security vulnerability.
After looking at the plugin itself, reading through the documentation, and watching the developer, Mihai Iova, respond to the flood of requests he received during the issues with other plugin in March, we began recommending Social Pug. The free version of the plugin works well and has all of the basic features a blogger needs. However, we purchased an agency license that allows us to extend Social Pug Pro to all Agathon clients as well.
In the months since we began extending this plugin to clients, Mihai has continued to iterate and improve it in response to user feedback, and it's still one we recommend!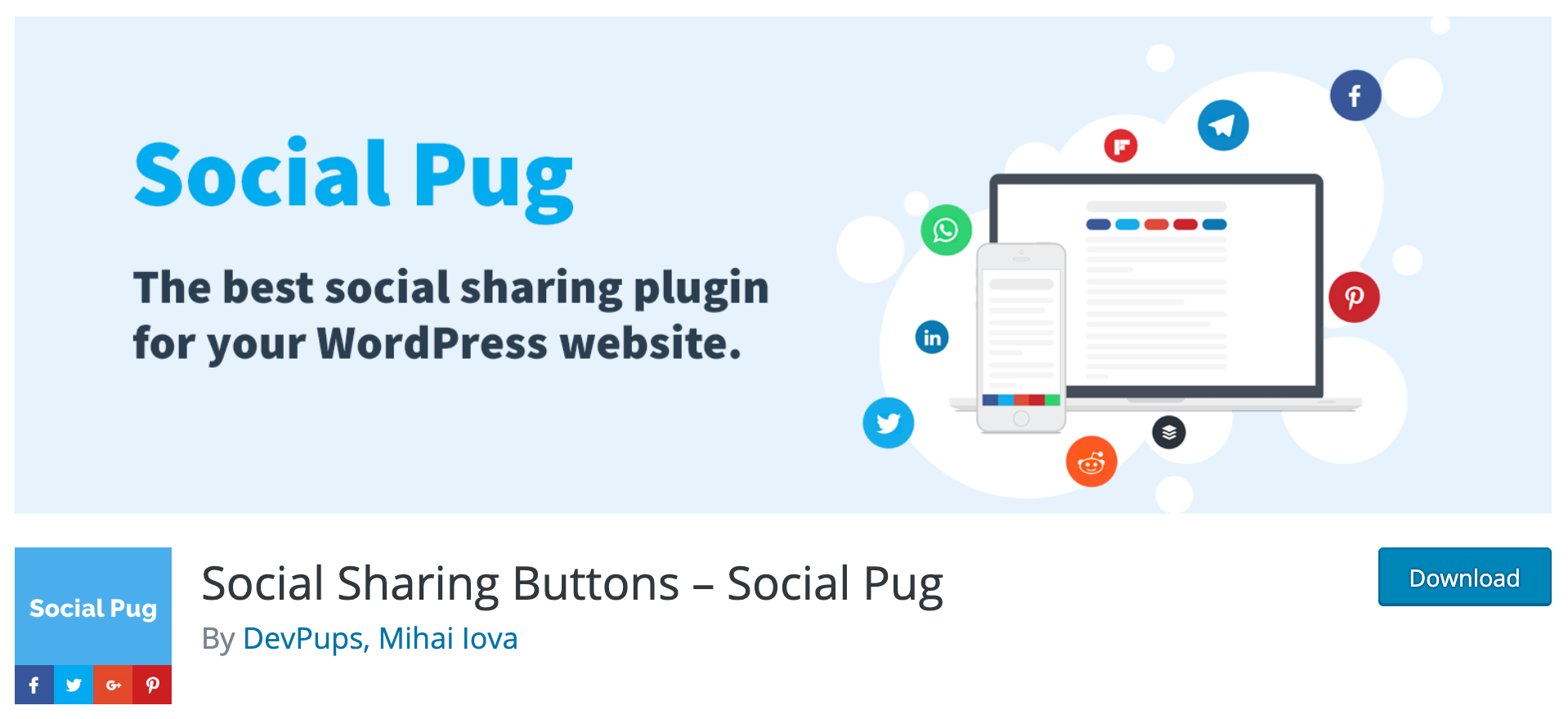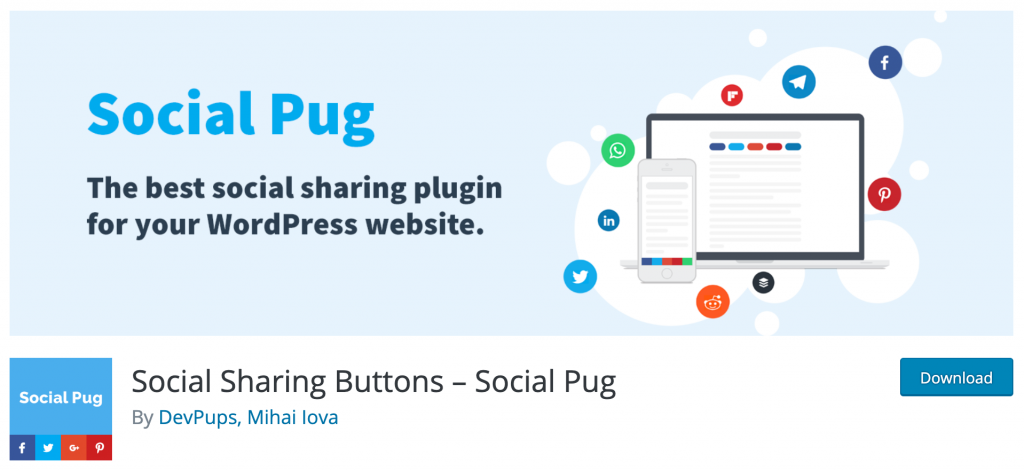 What is a social sharing plugin?
Social sharing plugins add social sharing buttons and tools to your blog posts and pages without requiring custom coding or complicated setup. For many bloggers, these are an important part of their growth strategy because:
1. They invite readers to share content on their favorite social media sites. This is especially valuable for a social network like Pinterest, which has the potential to drive a tremendous amount of traffic to your blog.
2. They provides social proof. Many social share buttons will also display a badge with the number of shares. With each share, that number increases, increasing the authority of the content in future visitors' eyes.
Installing & configuring Social Pug
The following instructions will help you get up and running quickly. Agathon clients can email support, and we'll install and configure Social Pug Pro for you!
As always, be sure to start by backing up your site before you make any changes.
Then head to to Plugins → Add New and search for "Social Pug." Find Social Sharing Buttons – Social Pug in the results and click Install Now. After it successfully installs, click Activate.
Once installed, you can access all of its settings on the sidebar under Social Pug.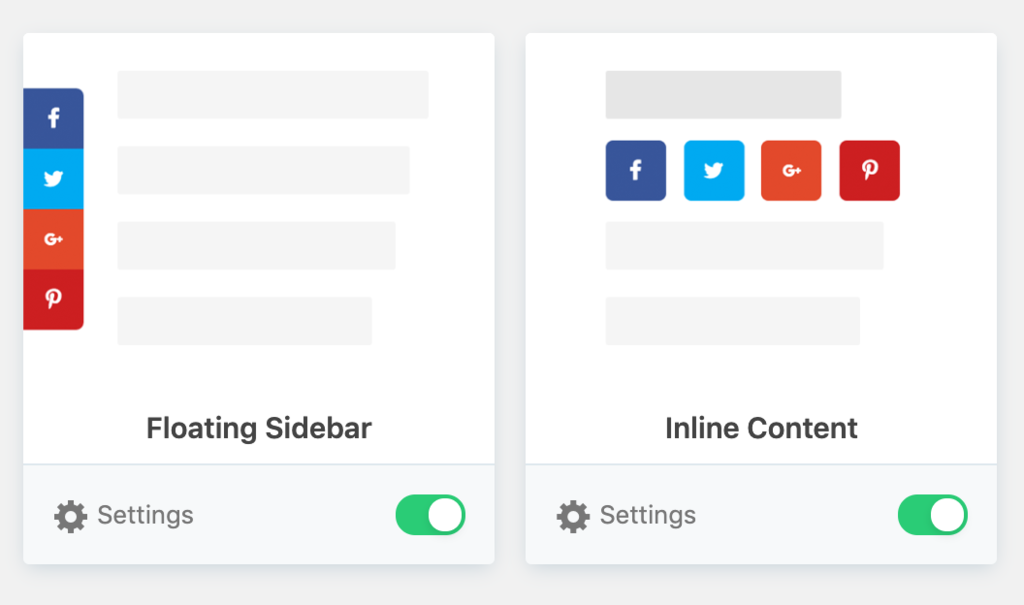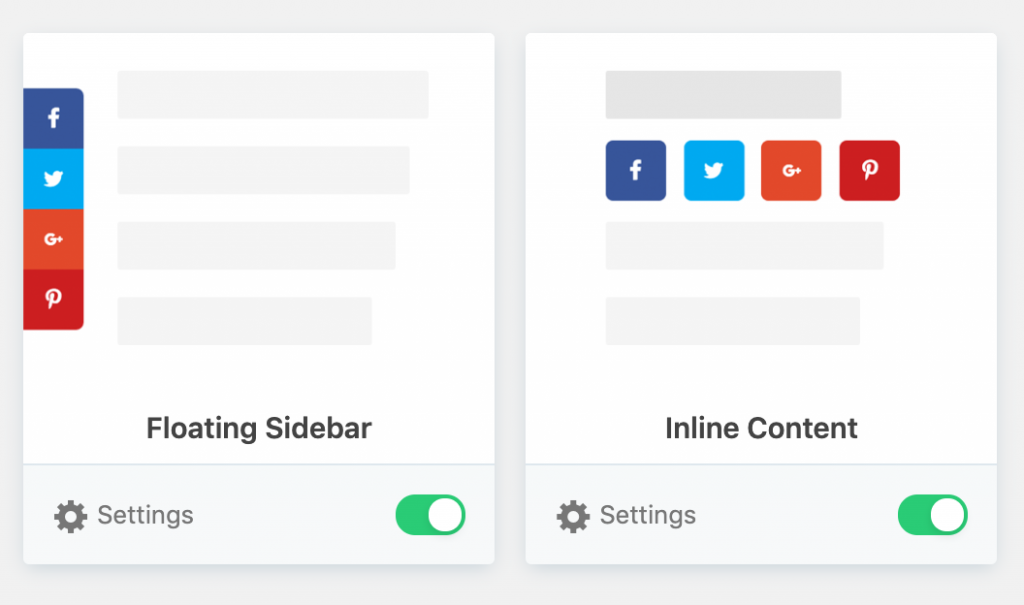 From the Toolkit page, you can configure the Floating Sidebar or Inline Content.
Click on the Settings for either option. Here you can adjust the order of the buttons, edit their labels, select button shapes and sizes, and determine where they should show.
There's also a Settings option on the menu where you can set your Twitter identity and configure Facebook share counts.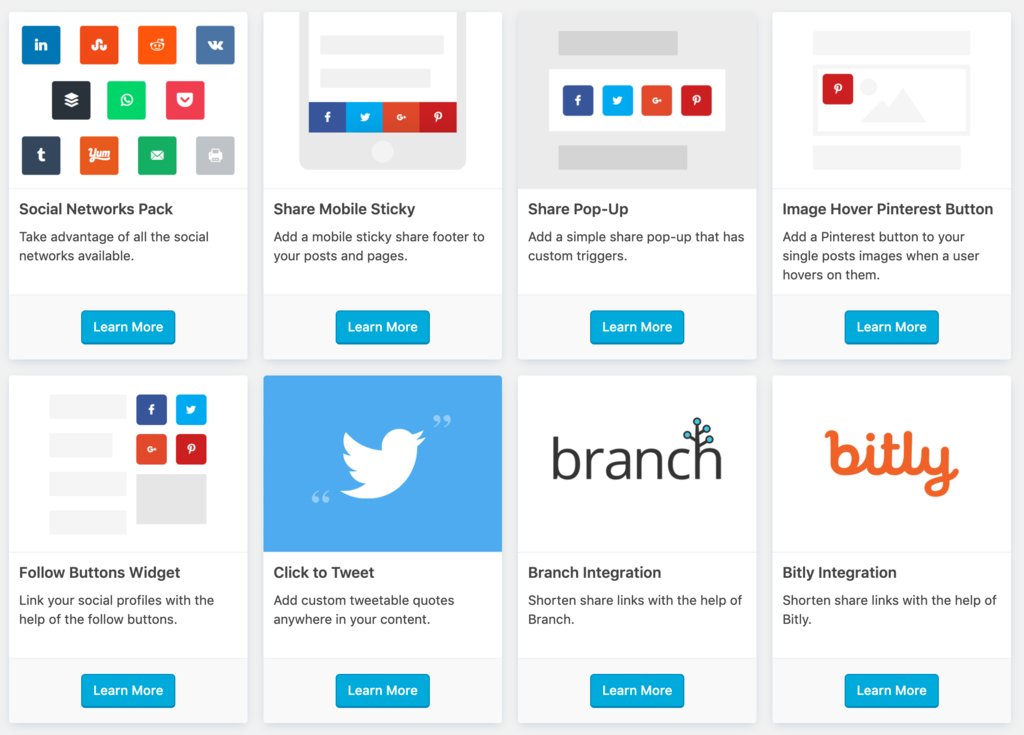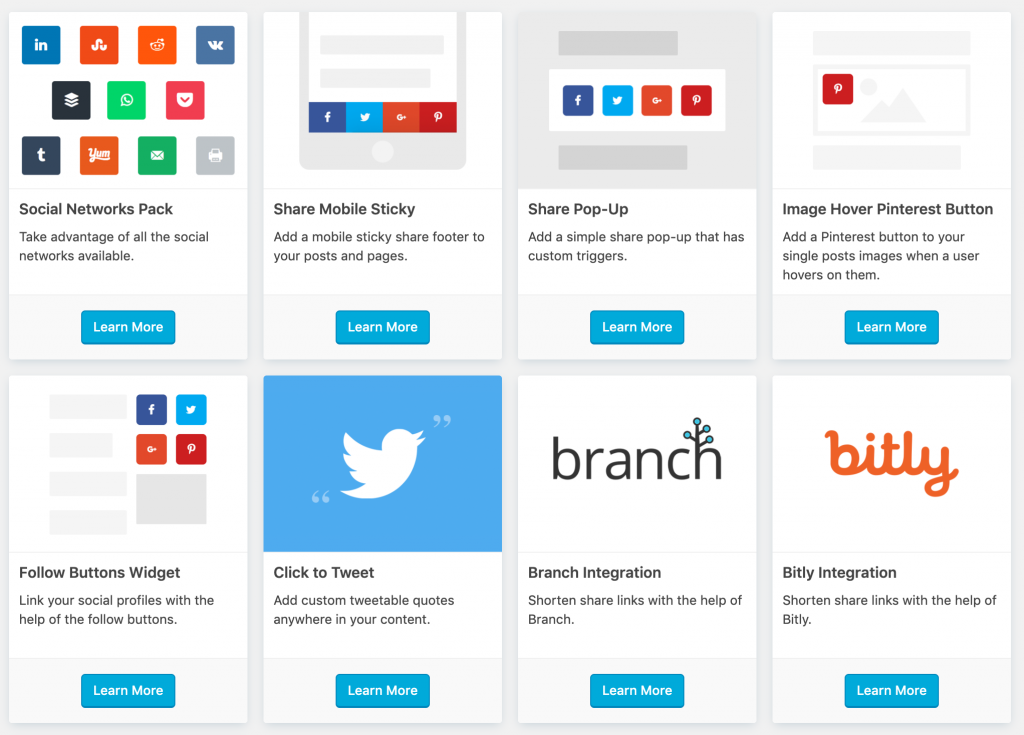 Finally, click on Extensions to review the additional features available with the premium version of the plugin. This includes Click to Tweet, additional social networks, Pinterest buttons on images, and more.
IMPORTANT: If you're replacing Social Warfare, Social Pug Pro also offers a migration tool. This tool will import all of your custom social media data, share counts, and click-to-tweet boxes. More info here.
---
Social sharing tools are a staple for most bloggers. We recommend Social Pug because it's an easy-to-use and reliable plugin for this functionality!
See more of our recommended plugins here.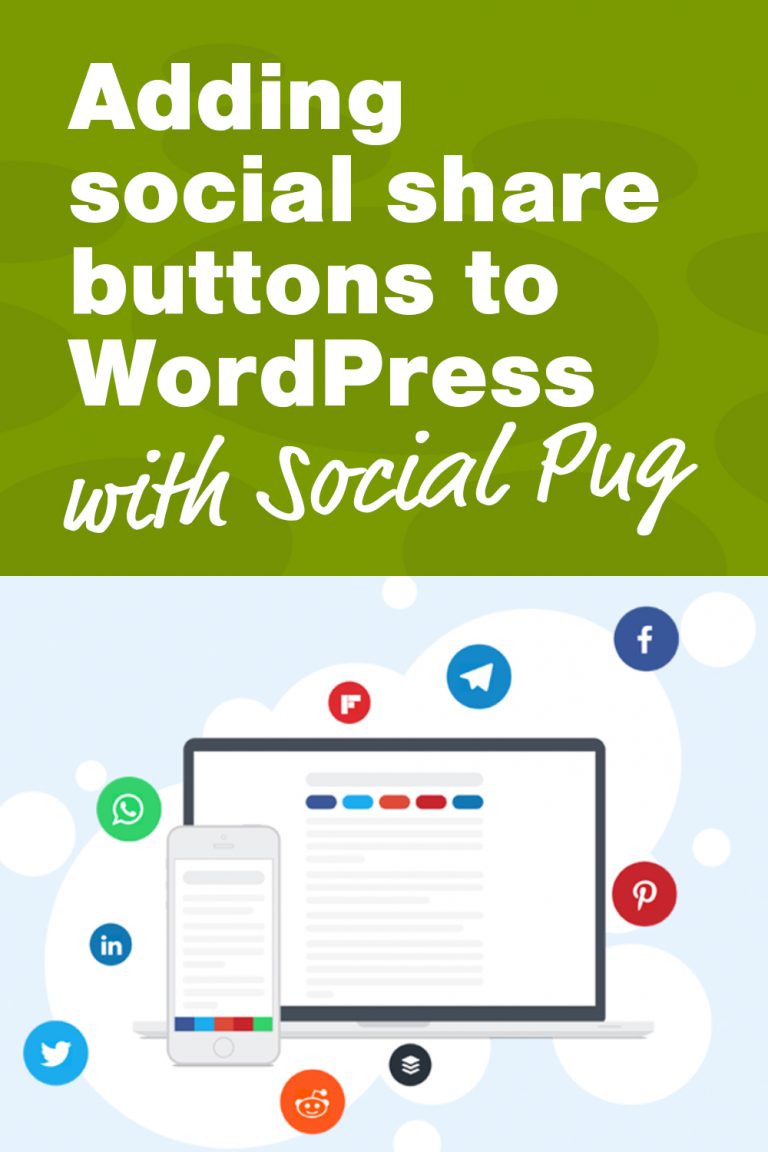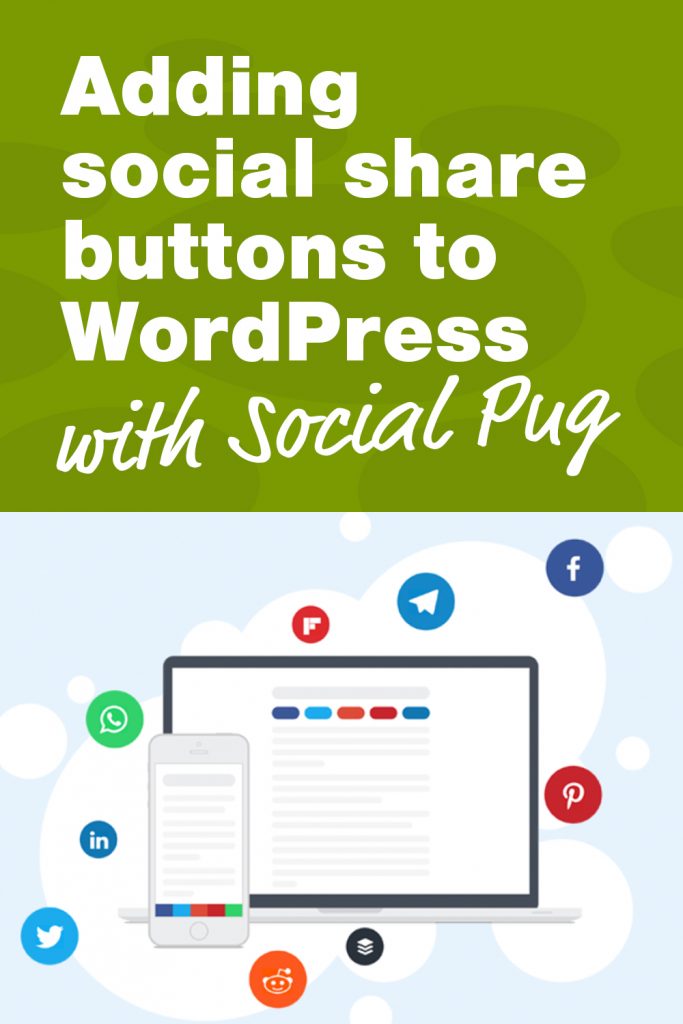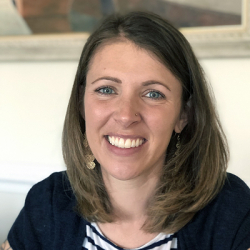 Latest posts by Mandi Ehman
(see all)