We've all been there. You're rushing to make the final changes on a post before publishing, and the WordPress dashboard is desperately trying to get your attention about all the plugin updates available. Surely you have backups of the site somewhere. It's safe to just quickly upgrade those and be on your way, right?


Or maybe WordPress has released a new version. You go to the Updates section, and are hit with that nagging backup warning. You've never had a problem before. Taking time to figure out how to do a backup isn't really necessary, is it?
Yes. Yes, it is.
Not only can it save you hours of heartache and frustration, but it may be the only thing keeping you from losing the years of posts, pages, and comments you've spent years building. Thankfully, there are quick, free, and painless ways to grab a one-time backup of your site before performing a WordPress or plugin update. This post shows you how to do just that!
Plugin Pick: UpdraftPlus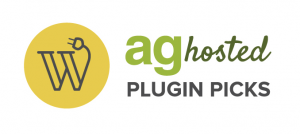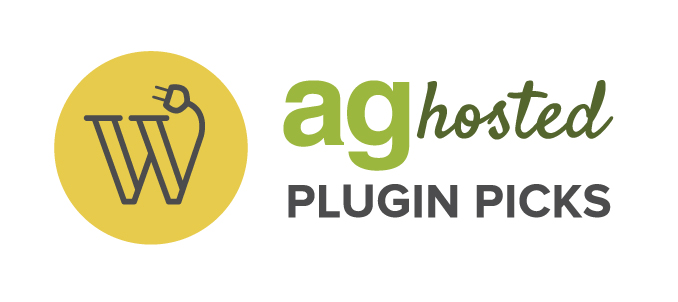 Here at AGhosted, our plugin of choice for backups is UpdraftPlus. In our experience, it's easy to see why they claim to be, "the world's highest rated and most installed WordPress backup plugin."
UpdraftPlus is simple to use, and seamlessly integrates with more than a dozen remote storage services (think DropBox, Google Drive, FTP, Amazon AWS, etc.). UpdraftPlus has a free version with numerous features, and also offers a paid premium service for additional automation and full-scaled capabilities that can make your WordPress administration that much easier.
Configuring UpdraftPlus
To install UpdraftPlus, go to Plugins → Add New and search for UpdraftPlus. Find "UpdraftPlus Backup and Restoration" in the results and press Install Now. After it successfully installs, press Activate Plugin.
Once installed, you can perform backups and access all of its settings under Settings → UpdraftPlus Backups.
Remote Storage Location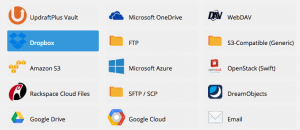 While it is optional, configuring a remote location to store your backup is a convenient option providing a few nice benefits. Rather than storing your backup files on your web server or needing to download them to your desktop, this will use any number of file storage services where you likely already have an account (e.g., Dropbox). This avoids using your current Internet connection (e.g., if it's slow), and ensures you have a full copy of your site somewhere other than on your server–always a good fail safe.
If you want to setup remote storage, press the Settings tab and choose the service you'd like to use. Press Save Changes at the bottom. Next you need to authenticate with the service you chose to give UpdraftPlus permission to store your backups. Check for instructions in the Authenticate with <Service Name> section on the same screen.
Pain-Free Backups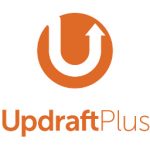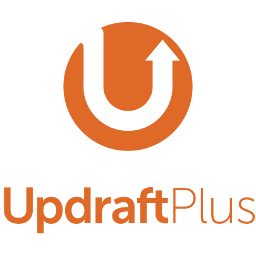 With the configuration complete, you can now easily perform a quick one-time backup before any major changes. Here's how:
Under the Current Status tab, press the Backup Now button.
Ensure both boxes are selected for:

Include the database in the backup
Include any files in the backup (…)1
If you want to use remote storage, select Send this backup to remote storage
Press Backup Now at the bottom
The backup will start immediately, and a progress bar will appear showing the current status. Once complete, press the Existing Backups tab and confirm your new backup file is listed.
That's it! You can now have peace of mind when performing any plugin or WordPress updates, knowing you have a full copy of your website should anything ever go wrong.
To see how UpdraftPlus looks in action, they offer a number of helpful screenshots on their site. That gives you a sense for the basic features and how simple the interface is to use.
Performing A Restore
While you hope to never need a backup, there are times when things go wrong and you need to restore your site. If you find yourself in such a situation, go to Settings → UpdraftPlus Backups. Press the blue Restore button.
UpdraftPlus will walk you through choosing which portions of the site you want to restore (e.g., Plugins, Themes, Database), verify it can access the most recent backup, and then confirm you want to restore. At that point you simply wait for the Restore successful! confirmation!
Before You Go
While this post focused on performing one-time backups, the truth is every WordPress site, regardless of size or traffic, needs to be backed up regularly. Don't assume you'll never need them!
Your hosting company should be providing regular backups (and easy restores), but we strongly recommend that you run regular backups as well. This provides a layered assurance so that you can rest easy knowing that your content truly is safe.
UpdraftPlus can help with a number of essential WordPress tasks. For example, it offers recurring, automated backups, and even the ability to clone or migrate your site to a new server or WordPress installation. The cloning feature is how we first fell in love with UpdraftPlus!
What about you? Do you use UpdraftPlus, or is there another backup plugin you've found that works well?
Footnotes
NOTE: If you're updating WordPress core or our theme, you may wish to omit uploads from your backup. Your uploads folder tends to be very large, and WordPress core/theme updates tend to leave those uploads untouched. *If you want to be safe, include them in your backup.* If you want to omit them (e.g., if you don't have enough space to include them in this temporary backup), click on the (…) to open a list of items to include in your backup, and make sure to uncheck Uploads.]