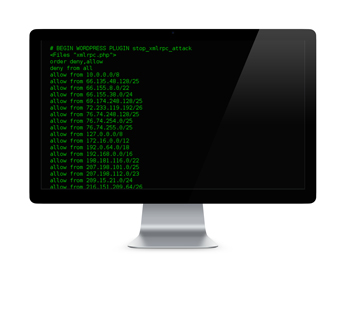 "Your site is under attack."
No one likes to hear those words. Heck, we don't like to have to deliver the bad news! But it's important to know what to do when your site falls into the crosshairs of attackers, whether they're looking for access to your system, hunting for weaknesses in your server software, or just trying to make your site unusable.  This last category of attackers can be the most frustrating; these attackers just want to watch the world burn. One plugin we recommend for dealing with those attackers addresses a common point of attack: Stop XML-RPC Attack.
What is "XML-RPC" and why would anyone want to attack it?
"XML-RPC" is a way for websites and applications to issue commands (or "Remote Procedure Calls" [RPC]) to each other. (The format they use for communicating is the eXtended Markup Language [XML], thus, "XML-RPC"!) WordPress comes with an XML-RPC service pre-installed and pre-configured for anyone to use. There is a wide range of possibilities for using this functionality, but the most common are the Jetpack plugin and WordPress mobile application. If you use either of those, you're already using XML-RPC behind the scenes!
Unfortunately, this ability to control your website is also a pretty sweet target for attackers. While the success rate for attackers targeting your site's XML-RPC service is very low, that doesn't stop them from trying… sometimes, a lot. And while no one of those requests to XML-RPC is too bad, a flood of them can make your site sluggish.
Stop XML-RPC Attack to the rescue!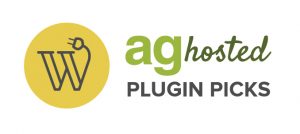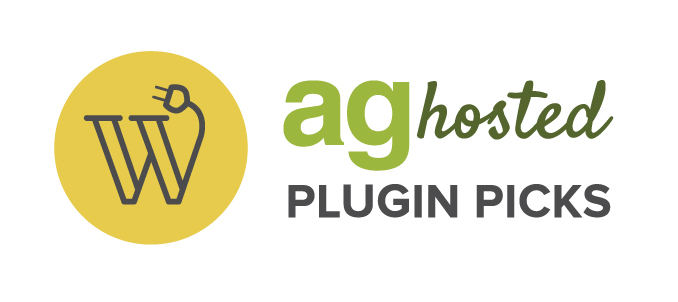 Many people, upon discovering their XML-RPC service is under attack, choose to block all access to XML-RPC. While this is effective at stopping attackers, it's also effective at stopping Jetpack and other applications from working! The Stop XML-RPC Attack plugin fixes this by allowing Jetpack and other WordPress-published applications access to XML-RPC and blocking everyone else. The plugin is smart enough to be able to track in real-time the IP addresses that Jetpack uses to ensure it's always working.
Installing Stop XML-RPC Attack couldn't be easier. In fact, installing the plugin is enough, as all of the functionality is baked in: no settings required! (I bet it takes you longer to read this article than to actually do the install!) After installing, you'll want to check your Jetpack settings to ensure it's still able to communicate properly with your blog. If everything still works in Jetpack, you're done! Your site is effectively immune to the XML-RPC attacks that might cause it to run slowly.
Other helpful plugins
If you find the Stop XML-RPC Attack plugin useful, check out the rest of our AGhosted Plugin Picks. And let us know if there's a plugin or situation you'd like us to cover here!
Has your site ever had its XML-RPC service attacked? Drop us a note and share what you've found effective in keeping your site from having its XML-RPC service attacked.