If you're anything like me, you have 20-plus tabs open in your web browser at a given time. Maybe you use a keyboard shortcut to get from tab to tab, or you manually select the tab of your choice. Whatever the case, chances are high that you identify certain sites by their favicon, or site icon.
A favicon helps your visitors locate your site in their bookmarks, the URL bar and on tabs. Let's make use of that visual element representing your website!
A little background
In older versions of WordPress, prior to version 4.3, adding or switching out a favicon required placing the file in the root directory of your server using FTP or having your web developer handle it for you. The file needed to be a set up as a 16-by-16 pixel image, or .ico file, for the best compatibility with various web browsers.
Now with newer versions of WordPress, you can add a favicon to your site within a few minutes from within the Admin dashboard — skipping that FTP business. After you have set up your favicon file1, let's go over how easy it is to set it up on your site.
Add/change my site's favicon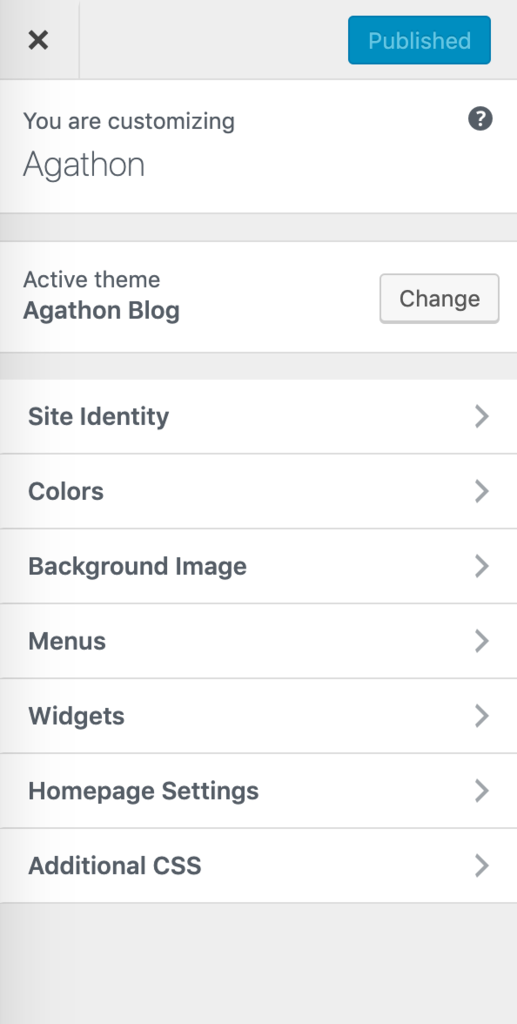 Start by logging into your Admin Dashboard.
Then, select Appearance from the left sidebar.
Once that menu opens, select Customize. That should open a different sidebar that looks like the image on the right.
From there, select Site Identity.
Next, click on the Select Image box. Here, you can upload the image you would like to set as your favicon. After selecting your image, you'll get a chance to crop, lightly edit, and preview your image. Click Select when done.
Lastly, click the Save & Publish button at the upper left corner of the Site Identity menu to complete the process.
Your favicon is all set!
Save
Footnotes
Here's a short list of what you need to do to prep your favicon file:

Select or create an image, logo, or character that matches your website colors and style
Use the image editing software you're most comfortable with, and crop the image to be no larger than a 512 pixel square.
Upload your image to your Media Library.