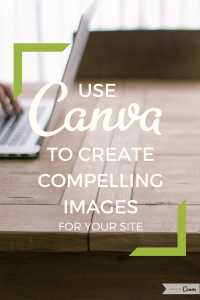 If you're looking for a way to improve your blog's visuals but don't have much technical experience, you might want to check out a tool many bloggers and site owners are using to create their own custom graphics. Canva is a drag-and-drop image-editing tool that doesn't require a bunch of experience for you to be able to create images for your blog or social media pages, create eye-catching charts, or even design your next eBook cover.
It may seem obvious, but good visuals and imagery work hand-in-hand with getting your well-written content in front of more eyes. Some reports indicate that visual content, like images and infographics, that is relevant to your written content, can increase your readability by 94 percent. Better readability means more engaged readers, and Canva can help get you there.
Easy to use
I like Canva because it's straightforward and intuitive, whether or not you have design experience. According to the Canva's About Page, the tool takes 23 seconds to learn how to use. The Canva team has a diverse library of tutorials to help you design better, and learn to use the tool more effectively. There are several tutorials available to Canva users, and a Design School with topics ranging from mastering the tool to improving your social media strategy, and learning more about design to strengthening your branding.
Full of resources
Canva is fully loaded with a large library of layout templates, background images or textures, design elements, and fonts. There are free options to choose from, as well as premium options that generally cost around $1 each. You can search the library, select your design elements and fonts, and try out different settings to customize your composition — including adding your own images, fonts or color palettes to the file.
If you change your mind halfway through your project, you can easily switch out your sampled elements without having to start over or pay for all of the elements you tested out.
Now if you're design savvy and prefer using a tool that gives you more control over your design, you might find the tool's drag-and-drop nature limiting compared with your go-to image editing or drawing application. Even so, there are other ways you can use the tool to jumpstart creating your site or marketing materials. You can browse stock images or design elements, and quick-export your files in popular design dimensions you use on a regular basis. Another useful hack to take advantage of is the wealth of Canva's design templates that create files that are sized to display perfectly on different social media platforms or print for standard media sizes.
Get started with your first project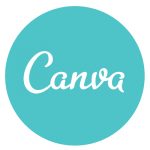 To get started with Canva, go to www.canva.com and follow our short list of steps below to get your first project underway.
Choose a design from among their pre-sized templates, or set your file to custom dimensions.
Select your Layout.
To start customizing your Layout, use the left sidebar to open your options for adding elements (e.g., charts, infographics, lines), text, colors, and backgrounds. There are millions of images, elements, text and backgrounds to choose from — some that are free and others premium options costing around $1 each.
Once your design is to your liking, click "Download" and go through the checkout process. This is where you will be prompted to pay for any premium options you've selected. After this step, your file is ready to go! (It's that easy!)
Have you used Canva for your website? We're interested in hearing what you think of the tool.