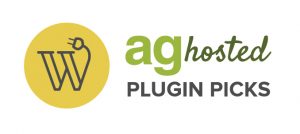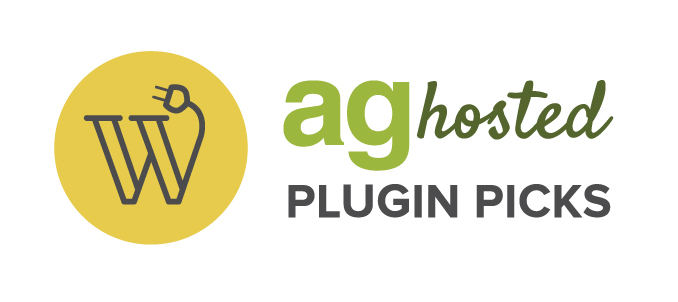 Keeping track of how visitors use your website is a good way to find new opportunities to connect with your readers and change your bottom line — whether that's getting more people to read your content, building a community, or selling a product. But it can also be overwhelming because there is so much data available. How do you know which tracking is important?

Take Google Analytics for example. It's a powerful tool with countless configurations for filtering data and reports to display the information that makes sense for your business model. We use Google Analytics for tracking our websites, many of our clients use it for theirs. According to Google, more than 10 million websites use Google Analytics to track their website.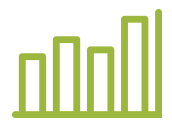 While Google Analytics can put a wealth of data at your fingertips, it can also be daunting to skim through pages upon pages of reports. Many bloggers are interested in simple, quick reports that can help them with content creation, like user demographics and behavior-focused data. 
That's why the AGhosted Plugin Pick for tracking your website stats goes to Google Analytics by MonsterInsights. This plugin allows you to view a handful of reports that matter to bloggers and content creators, right from within your WordPress Admin. It hides the complexity you likely don't care about and focuses just on the bits you need.

Install and Configure It
As with most plugin installs, you can find Google Analytics by MonsterInsights with a quick search under the Plugins → Add New page. Get started with setup, by installing and activating it.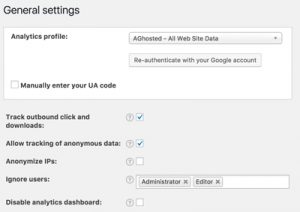 Step 1: Go to the plugin menu and select the Settings page. Under the General tab, select the option to authenticate your website by logging in with your Google Account. That will pull up a pop-up where you can enter your login information, give MonsterInsights permission to connect with Google Analytics, and select the website you want to track. Copy and paste the authentication code as directed.
Step 2: Get acquainted with your reports. You can find them from the plugin menu under Insights → Dashboard.
It's that easy!
Take it for a spin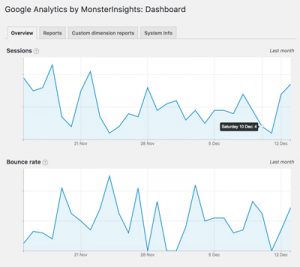 With the free version of this plugin, you can view a rolling, month-long report of sessions, bounce rates, traffic sources, popular pages, and countries. The first tab in the Insights Dashboard displays an overview of sessions and bounce rates over the last month.
The Reports tab is where you'll find a mix of acquisition and behavior dimensions to analyze. Select one of three dimensions from the drop-down menu to load the corresponding report.
The Traffic Sources dimension displays which websites your visitors arrived from, or how they found your website. For example, if a visitor used Google to find your blog or a topic you've written about, Google would show up as the traffic source.
The Popular Pages dimension displays the pages that visitors viewed the most. These pages are often your more popular posts. You can use this information when planning topics and content ideas for future posts.
The Countries report lists the countries from which you had the most visits, or sessions. This report can be practical for location-based blogs, or where there's a focus on posting local stories, deals, and such.
In Summary
The Google Analytics by MonsterInsights plugin provides a good overview of website data that is typically important to bloggers. It's easy to use, and you can even learn along the way, by referencing the tooltips featured on the reports. For some, that's all they need. For those wanting more options, the paid version of the plugin offers additional customization and access to MonsterInsights customer support. And of course you can always go back to the official Google Analytics dashboard if you want to drill down in specific areas.
What other plugins do you find helpful with tracking your website data?