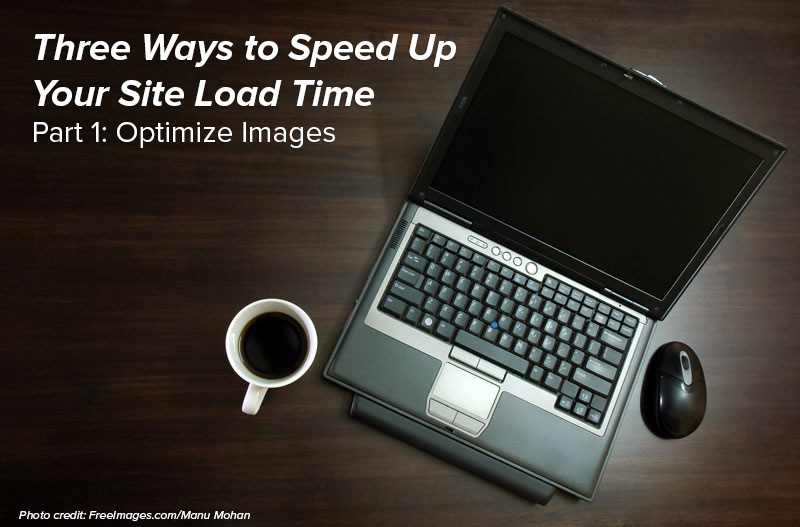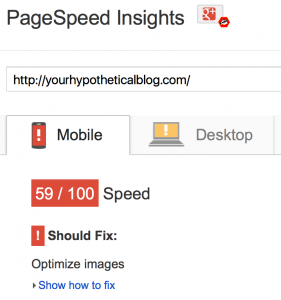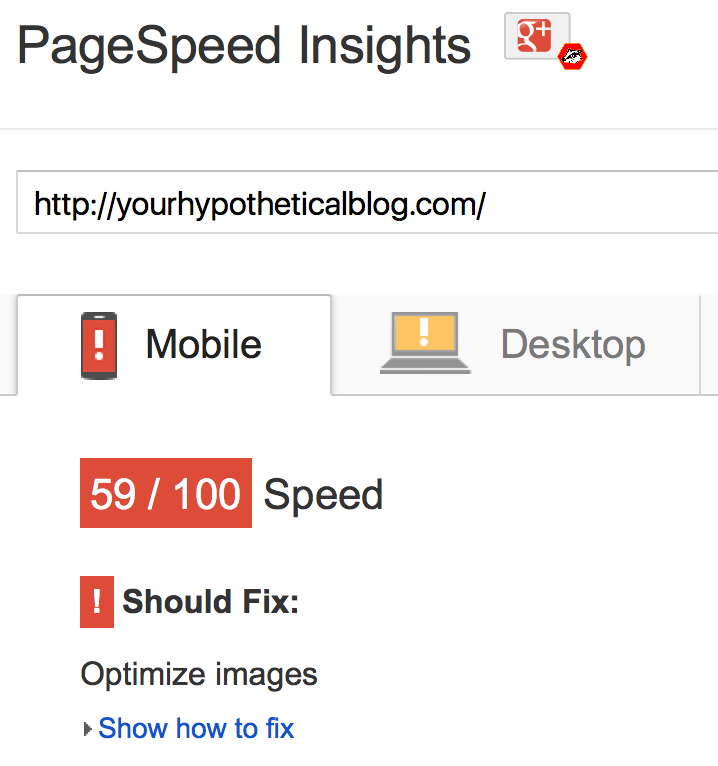 It's happened to everyone. You run a Google PageSpeed analysis on your blog and it tells you to "Optimize images"? What does that mean, and how do you do it? Should you even bother?
Simply put, image optimization removes unnecessary data from your images, so that they take up less disk space and use less bandwidth, without affecting how they look or fit in your blog. Keeping your images optimized is one of the easiest ways to dramatically decrease page load times and therefore improve your PageSpeed score. Unfortunately, it can be tedious to optimize your images manually, and it's easy to forget to do it. If you have a blog with several months (or years!) of unoptimized images, it may seem like an insurmountable task.
Fortunately, as with most WordPress problems, there are plugins to help! And of course, there are lots of plugins to choose from.
We decided to take a closer look at two great plugins for image optimization: WP Smush and EWWW Image Optimizer. We tested each to compare their feature sets and see how they did in a head-to-head matchup.
WP Smush
WP Smush is a popular image optimization plugin. There's a Pro (paid) version that provides some additional features. It's authored by WPMU DEV, a development company with a catalog of hundreds of plugins.
WP Smush will compress images in your WordPress media library, up to 50 images at a time, without having to change anything else. After running the optimization on all of the contents in your existing media library, you can set the plugin to auto-compress new images you upload to your library. This can streamline your image optimization and give you that extra boost for page speed. WP Smush uses WPMU DEV's own servers to handle the optimization workload.
The free version of WP Smush only compresses images that are 1MB or smaller. If you regularly take pictures with your phone or camera, and upload them directly to your blog, chances are high that those images are larger than 1MB. To optimize images larger than 1MB you'll need to pay for the $19/month upgrade, which will optimize images up to 32MB. The price is a little steep for a single site, but if you're managing lots of sites, or if you're already a WPMU DEV Premium subscriber, you'll want to check it out.
We should mention that the free WP Smush will display advertisements for other WPMU DEV products in your WordPress Dashboard. If you'd like to avoid that, you'll want to upgrade or check out our other plugin option.
EWWW Image Optimizer
EWWW Image Optimizer by nosilver4u is free, but there's a subscription option if you'd like to use their cloud servers to handle the image optimization. Even without the subscription you get an extensive panel of options that allow you to fine-tune the optimization settings. Like WP Smush, you can perform bulk optimization to images in your WordPress media library and set it up to automatically optimize new images. One key difference we love is that EWWW Image Optimizer doesn't impose a 1MB restriction on filesizes, so it should work with nearly any image you might use on your blog.
Beyond the larger filesize limits, EWWW Image Optimizer also has a few other unique options. It will allow you to optimize other folders on your server besides your uploaded media, which is useful for optimizing theme images or files in custom folders. EWWW can also convert files from JPG to PNG, or vice-versa. Switching the file format is sometimes a good way to get an even smaller file without sacrificing image quality. EWWW advertises support for a variety of popular image gallery plugins (it's always nice when plugins play nicely together).
You won't get upgrade nag screens with EWWW Image Optimizer and the free version accommodates most users' needs. Although all of the optimization tools will work just fine on your AGHosted plan, you might consider an EWWW.io subscription if you'd rather not mess with optimization settings and would like to use their fine-tuned, intelligent optimization options. A subscription will also allow you to use "lossy" optimization, which can get you a deeper reduction in file sizes in exchange for an imperceptible difference in quality.
UPDATE (6/17/16): Make sure you are updated to at least version 2.8.5 of EWWW Image Optimizer, as there's a critical vulnerability in earlier versions. Get more details here.
So, which do I use?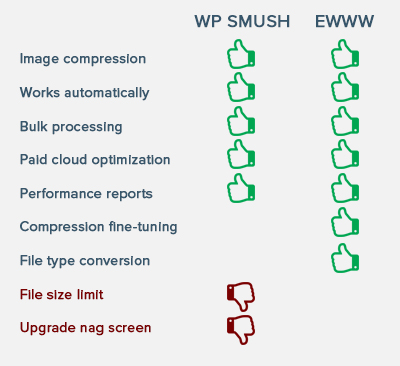 Both WP Smush and EWWW Image Optimizer do an excellent job of image optimization. Throughout testing, we discovered that the optimized filesizes created by each plugin were about the same. Additionally, both plugins offer optimization reports or stats for each image, and for library totals.
Either plugin will do fine with a "set it and forget it" approach: install the plugin and it'll seamlessly do its job in the background. In other words, both plugins are great choices, and either will help speed up your page load times.
However, taking into account the feature set each plugin provides in their free and paid versions, and considering the cost to upgrade each, we'd recommend EWWW Image Optimizer to handle your image optimization needs, unless you are a WPMU DEV Premium subscriber already. EWWW offers more features and control for image optimization with its free version, and its (optional) cloud optimization service starts as low as $1 per 1,000 images optimized.
Finally, we want to hear how your score has improved after using an image optimization plugin. Drop a comment here with some before/after PageSpeed numbers, or tweet us @aghosted. We'd love to hear about your now-speedier website!
Read more about speeding up your site load time in Part 2a: Optimize JavaScript, Part 2b: Optimize CSS and HTML, and Part 3: Caching.